Orthopaedic Master Course Theory & Practical DNB MS v May23
Orthopaedic Theory Master course Video Classes
Orthopaedic Practical Master course Video Classes
Recall OSCEs classes and OSCE modules in LIVE stations
Case presentation videos
Viva videos
Solved DNB Orthopaedics Question Papers from 2019 to 2023 including latest 2023, 2019 till 2013 in solved topicwise old bonus folder
Menorexaam orthopaedic notes on high yield topics
Now includes latest version of the solved MCQ bank
Get everything in theory course and practical course and pass the exams like a master!
Helps to clear Fellowship and SRship exams after theory in same shot
Also has
2022 June and Dec DNB Orthopaedics Theory Final Solved Question papers high yield and new solved questions - updating
2021 Dec and June DNB Orthopaedics Theory Final nov high yield and new solved questions
2020 June and Dec DNB Orthopaedics Theory Final december high yield and new solved questions with videos on topics and how to write in exam
December 2019 DNB Orthopaedics Theory Final papers solved papers
June 2019 DNB Orthopaedics Theory Final solved question papers
Mentorexam Orthopaedic Notes for all major topics - High yield, cover a lot in short span - pass easily - Free bonus material
20 High yield lecture videos on important exam topics - Free bonus material
Old Topicwise solved question bank - old solved papers- Free bonus material
Easily master Orthopaedics high yield topics and pass the exams with minimal efforts.
Also has
Case Presentation Video Class lessons
Instruments Implants video class lessons
X ray and Tumor video Sessions
OSCE stations
RECALL OSCE DIscussion video classes
RECALL OSCE Stations as in real exam
VIVA videos
Supplementary practical exam material
Get acquainted with the format of case presentation of the most frequently encountered cases in the orthopaedic practical examination
Helpful for candidates to prepare for orthopaedic practical examination
Cases discussed region wise , one by one
Course covers the most important cases and topics to pass the practical examination
Answers from various textbooks and Journals
Avoid the hassle of searching for answers to the various questions
DNB & MS Ortho friendly
Mnemonics as and when applicable
Memorise easily
Know what to write in the exam
Tips and tricks to clear the exam
Discount Offer - Join now
Helpful to pass DNB and MS Orthopaedics practical and theory exams easily,also fellowship, srship entrance exams
no hard copies.
Access by Android App / iOS
Excellent Reviews by all the successful candidates
Dr.Leander has organised many successful Orthopaedic post graduate teaching programmes live such as LOC. Last held on March 1 2020
Dr.Leander orthopaedic Course LOC-1 orthopaedic post graduate course .Glad to share the grand success of the Interactive clinical course involving eminent faculty, live cases and many many young aspiring orthopaedic post graduate and budding orthopaedic surgeons.My heartfelt thanks to the organising team.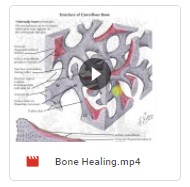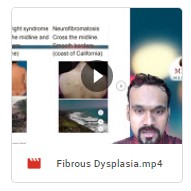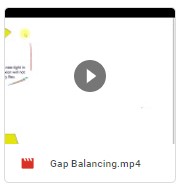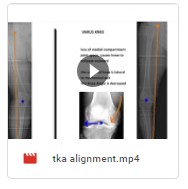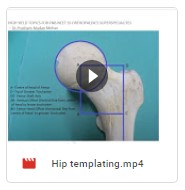 *This course has solved questions, solved papers, high yield notes and topic wise notes, OSCE stations, OSCE recalls,case pesentation videos,practical exam material,VIVA videos,Instrument implant videos,ward rounds material,practical classes,theory classes and lecture videos.
Disclaimer - Wherever possible recall questions and new questions have been solved. All question papers of all years and all questions from each paper are not available, hence can only be updated in future if learners send their recalls to mentorexam.com@gmail.com. This is an initiative to improve the pass percentage of DNB orthopaedics exams by Mentorexam.Mentorexam is not affiliated to DNB or NBE or NMC.These questions are representative of real exam and are not claimed to be from the real exam, any resemblance is coincidental and Mentorexam does not take any responsibility for any harm or loss.This is purely for educational purpose.
DNB Orthopaedics Dec 2020 Solved Question Papers Answers
Dr.Prashant Madan Mohan MD (Europe) DNB Orthopaedics
DNB MS Orthopaedics 2020 Theory Crash Course 45 High yield Topics 2020 Q&A
Dr.Prashant Madan Mohan MD (Europe) DNB Orthopaedics
DNB MS Orthopaedics 2020 Theory Crash Course 100 High yield Topics 2020 Q&A
Dr.Prashant Madan Mohan MD (Europe) DNB Orthopaedics
Orthopaedic OSCE Practical exam
Dr.Prashant Madan Mohan MD (Europe) DNB Orthopaedics
June 2019 DNB Orthopaedics Theory Exam Question papers Answers
Dr.Prashant Madan Mohan MD (Europe) DNB Orthopaedics
December 2019 DNB Orthopaedics Theory exam solved papers
Dr.Prashant Madan Mohan MD (Europe) DNB Orthopaedics
Orthopaedic Practical Master course videos
Dr.Prashant Madan Mohan MD (Europe) DNB Orthopaedics
Mentorexam Orthopaedics Notes DNB MS
Dr.Prashant Madan Mohan MD (Europe) DNB Orthopaedics
Bonus Old Topic wise Solved Question Answers
orthodnb
Orthopaedic Theory Master course videos
Dr.Prashant Madan Mohan MD (Europe) DNB Orthopaedics
DNB Orthopaedics June 2021 high yield solved questions update
Dr.Prashant Madan Mohan MD (Europe) DNB Orthopaedics
Orthopaedic OSCE Recall MIRCL
Dr.Prashant Madan Mohan MD (Europe) DNB Orthopaedics
OMP Pracs Special Sessions
Dr.Prashant Madan Mohan MD (Europe) DNB Orthopaedics
DNB June 2022 Orthopaedics Solved Papers
Dr.Prashant Madan Mohan MD (Europe) DNB Orthopaedics
DNB December 2022 Orthopaedics Solved Papers
Dr.Prashant Madan Mohan MD (Europe) DNB Orthopaedics
DNB MS Orthopaedics June 2020 Theory Solved Question Papers
Dr.Prashant Madan Mohan MD (Europe) DNB Orthopaedics
DNB December 2021 Orthopaedics Solved Papers
Dr.Prashant Madan Mohan MD (Europe) DNB Orthopaedics
DNB MS Orthopaedics June 2023 Theory Solved Question Papers
Dr.Prashant Madan Mohan MD (Europe) DNB Orthopaedics
FET DHA SS Orthoapedics Solved MCQs Question Bank
Dr.Prashant Madan Mohan MD (Europe) DNB Orthopaedics