ORTHOPAEDICS DNB MS THEORY EXAM COURSE (v.oct22)
2021 DNB Orthopaedics Theory Final nov high yield and new solved questions
2020 DNB Orthopaedics Theory Final december high yield and new solved questions with videos on topics and how to write in exam
December 2019 DNB Orthopaedics Theory Final papers solved papers
June 2019 DNB Orthopaedics Theory Final solved question papers
Mentorexam Orthopaedic Notes for all major topics - High yield, cover a lot in short span - pass easily
20 High yield lecture videos on important exam topics
Free bonus material Old Orthodnb solved question bank
Easily master Orthopaedics high yield topics and pass the exams with minimal efforts.
Answers from various textbooks and Journals
Avoid the hassle of searching for answers to the various questions
DNB & MS Ortho friendly
Mnemonics as and when applicable
Memorise easily
Know what to write in the exam
Tips and tricks to clear the exam
Discount Offer - Join now
Helpful to pass DNB and MS Orthopaedics exams easily
no hard copies.
Access by Android App / iOS
*This course has solved questions, solved papers, high yield notes and topic wise notes and lecture videos.
Disclaimer - Wherever possible recall questions and new questions have been solved. All question papers of all years and all questions from each paper are not available, hence can only be updated in future if learners send their recalls to mentorexam.com@gmail.com. This is an initiative to improve the pass percentage of DNB orthopaedics exams by Mentorexam.Mentorexam is not affiliated to DNB or NBE or NMC.These questions are representative of real exam and are not claimed to be from the real exam, any resemblance is coincidental and Mentorexam does not take any responsibility for any harm or loss.This is purely for educational purpose.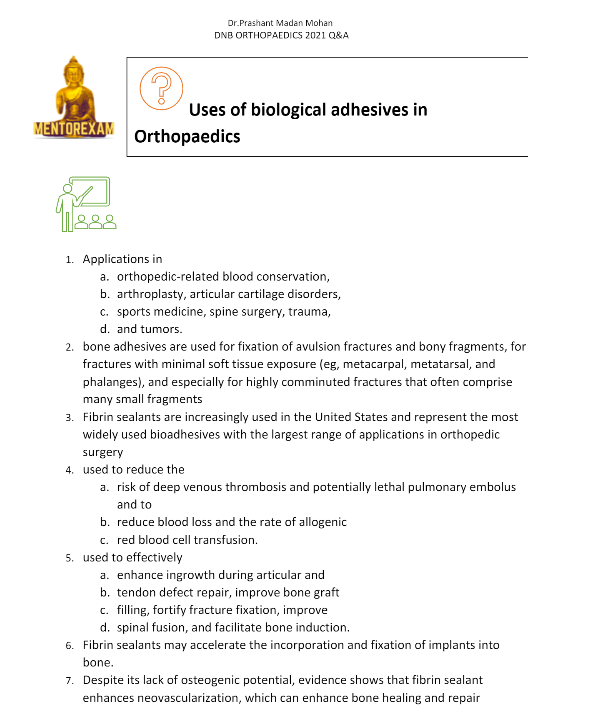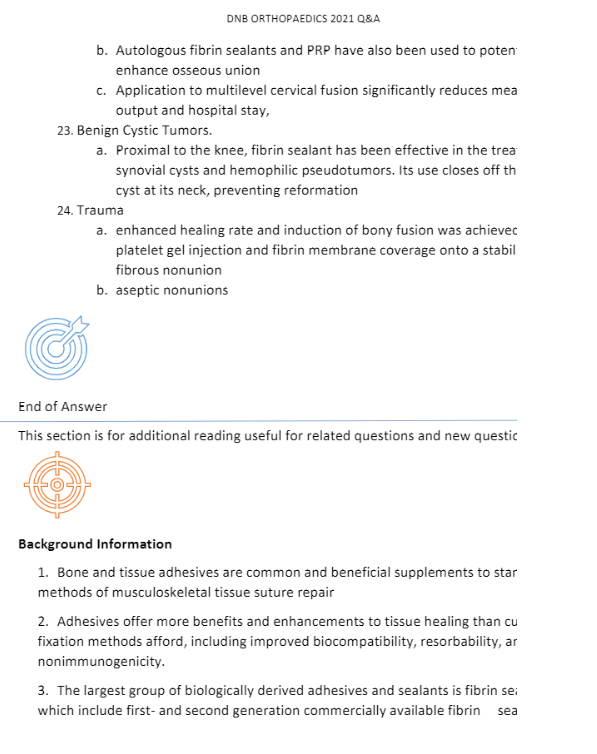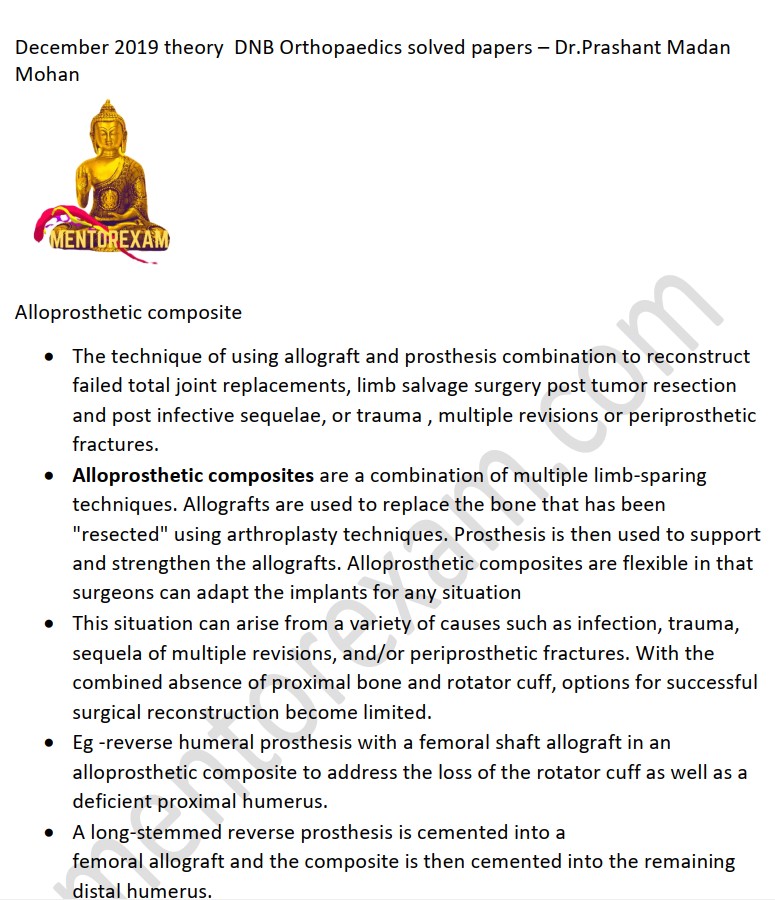 DNB Orthopaedics 2021 Question Answers Q&A
Dr.Prashant Madan Mohan MD (Europe) DNB Orthopaedics
DNB MS Orthopaedics 2020 Theory Crash Course 45 High yield Topics 2020 Q&A
Dr.Prashant Madan Mohan MD (Europe) DNB Orthopaedics
DNB MS Orthopaedics 2020 Theory Crash Course 100 High yield Topics 2020 Q&A
Dr.Prashant Madan Mohan MD (Europe) DNB Orthopaedics
June 2019 DNB Orthopaedics Theory Exam Question papers Answers
Dr.Prashant Madan Mohan MD (Europe) DNB Orthopaedics
December 2019 DNB Orthopaedics Theory exam solved papers
Dr.Prashant Madan Mohan MD (Europe) DNB Orthopaedics
Mentorexam Orthopaedics Notes DNB MS
Dr.Prashant Madan Mohan MD (Europe) DNB Orthopaedics
Bonus Old Topic wise Solved Question Answers
orthodnb
DNB Orthopaedics Nov 2021 high yield solved questions update
Dr.Prashant Madan Mohan MD (Europe) DNB Orthopaedics